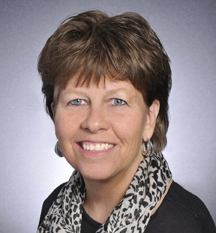 About The Hyde Group
Debbie Hyde's mission is: to match people and their lifestyles, to properties that will provide years of joy and satisfaction.
She entered the business in 2009, after a 30-year career in corporate business. Armed with dedication, business skills, experience in home ownership, and creative abilities, she followed her parents footsteps into the real estate world and launched her new career. After 3 years as a top producer at a leading brokerage in the Metro St. Louis/St. Charles area, she moved to Keller Williams Realty, Chesterfield.
In 2016, she joined the Krause-Basler Network as an expansion agent, so that she could surround herself with like-minded professionals and have the ability to access trusted team members to support her growing business. Her specialty is working with listings that failed to sell (Expired/Canceled) and those where the seller has attempted to sell on their own (FSBO). Her unique talents as an accredited staging professional, conscientious communicator, along with her track record as a tough negotiator, enables her to uncover critical issues that prevent sales while managing some of the more difficult transactions. She is known for her tenacity and can-do attitude, and loves making the process stress-free and fun.

Krause-Basler Network, powered by Keller Williams Realty was founded by Dawn Krause and her partner, Tom Basler. They bring a combined 39 years of real estate experience to their team with the philosophy that "No one succeeds alone".
Their Mission Statement "To develop a lifelong relationship with every client through the highest level of trust, integrity, authenticity, passion and industry knowledge" is one by which they truly live and lead!
The Krause Basler Network was developed toward the end of 2015 to market different Expansion locations as they franchise their comprehensive and established models and systems. The Lake of the Ozarks, MO team launched in 2015 with the Kansas City team following right behind. A strong start towards fulfilling their short-term vision of expanding to 10 new markets over the next 5 years!
They are now in the top ½ of 1% of all Realtors nationwide, they are also ranked #2 in all of St. Louis out of over 9,000 agents and #5 in the state of Missouri. They are truly, the Real Estate Team of Choice and all while continuing to embrace new team members with their core values of spiritual fulfillment in family, in business and through giving back to the community! They provide a learning based environment for their team promoting self-improvement and leadership development!
About Keller Williams Realty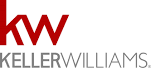 Keller Williams Realty, the Happiest Place to Work – Forbes 2018, was co-founded in 1983 by Gary Keller and Joe Williams with the mission to build careers worth having, businesses worth owning and lives worth living for its associates. Today, Keller Williams is the world's largest real estate franchise by agent count, with approximately 134,000 associates in over 770 offices around the world.

In addition to exponential growth, Keller Williams continues to cultivate an agent-centric, education-based, technology-driven culture that rewards associates as stakeholders and provides clients with unrivaled real estate service.